What was your first concert?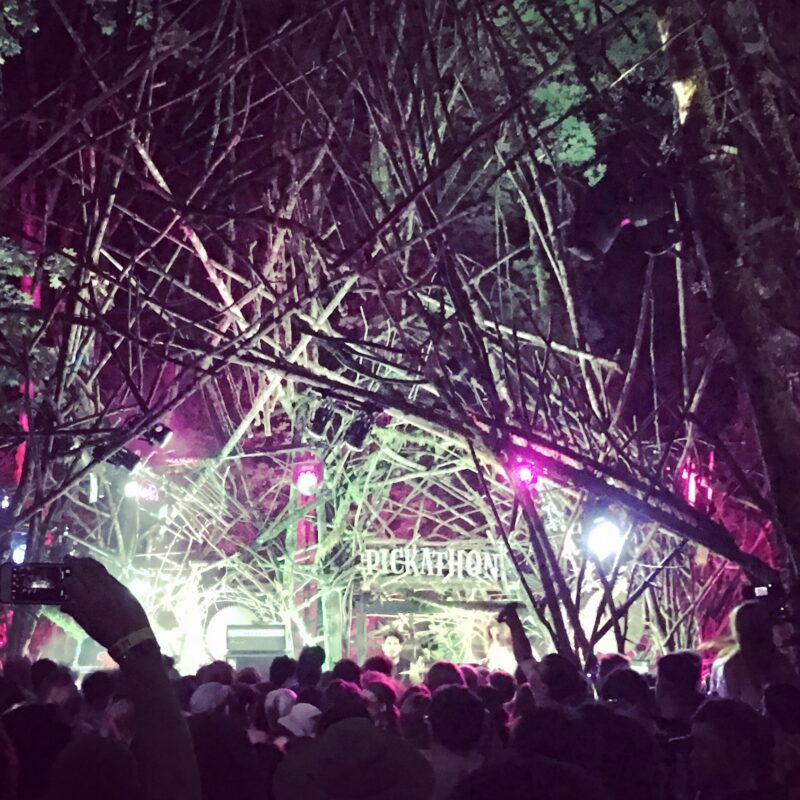 What was your first concert? 
"What was your first concert?" A common conversation starter we've all heard before. Mine was Duran Duran at Radio City Music Hall circa 1988. I called into a radio station and won a pair of tickets for the Big Thing tour. I was in middle school and although I had been to the opera and theater, this was my first live rock n roll experience. 
By the time I was a freshman in high school, I was hitting all ages shows often, school nights be damned. By the time I graduated high school, I had probably seen close to 100 live music shows; from excitable electronic to arena extravaganzas, I was very drawn to the scenes that touring artists of all ilks amassed. 
The thrill of booming sound; the enchantment of masterful singer-songwriters, to big band wall of sound; noise; spectacle; lights; and mostly the energy of the simultaneous, shared experience. 
I've been a part of what I describe as collective awe: being transfixed by a spectacular performance, often unexpected and transcendent at the same time (Dakhabrakha, Pickathon 2018, David Grisman Quintet, Tipitina's, c. 1995). 
I've had my ear drums nearly blown out from standing too close to the speakers (Walkmen, Webster Hall, c. 2005, Black Mountain, Pickathon, 2016). Crowd surfing and stage diving through most of the '90s, and passing out cold on the floor (Dead Milkmen, Maxwell's c. 1992). Live performances are almost always unexpected and out of the ordinary. You never know how a crowd will behave once assembled and how an artist will respond. 
Since moving back to Portland 8 years ago, my undisputed favorite time and place to experience live music is at Pickathon: a magically diverse "Festival" that hosts a broad range of emerging and established artists on a farm east of Portland proper. The stages are creatively assembled to double as art installations and thoughtfully curated performers satisfy the breadth of the music lovers desires. 
It has been a grueling 2 years for live music enthusiasts like myself. Venues shuttered, artists hunkered down, and collective awe put on hiatus. Understandably, we are remerging from shut down with caution, but the summer 2022 concert season has returned with renewed energy and excitement. 
We at team Aurora are so thrilled to be part of the Pickathon this year as a non-alcoholic beverage sponsor. Many of the iconic reusable cups that are part of Pickathon's ongoing commitment to sustainability and eliminating single use items will be emblazoned with the Lolo Hops logo this year. The entire Aurora team will be on the farm to experience the excitement of gathering once again and hopefully getting a moment or two of collective awe that only a transfixing live music performance can bring. 
Hope to see you there!