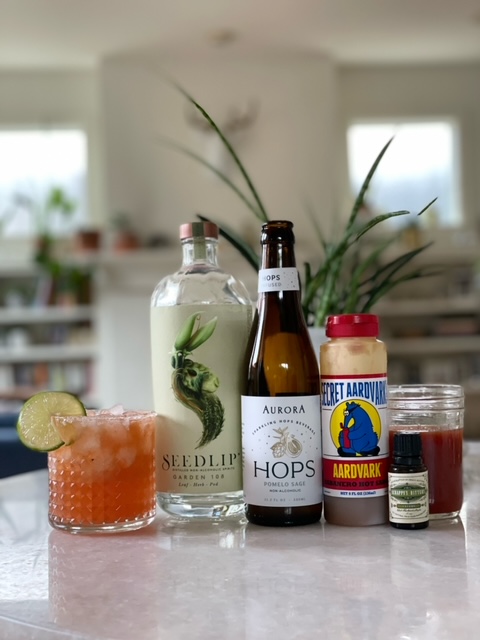 Our NA take on the bloody mary. This mocktail is bright, herbal, and satisfying any time of day.
Secret Garden
Ingredients
1.5 oz Seedlip Garden 108
½ – 1 tsp Secret Aardvark Habanero Hot Sauce
1 dash Scrappy's Celery Bitters
⅕ oz V8 or Tomato Juice
3-5 oz Pomelo Sage Hops Beverage
Create
Add all ingredients to a highball glass filled with ice. Stir. Garnish with lime, celery, or grapefruit slice. Enjoy.