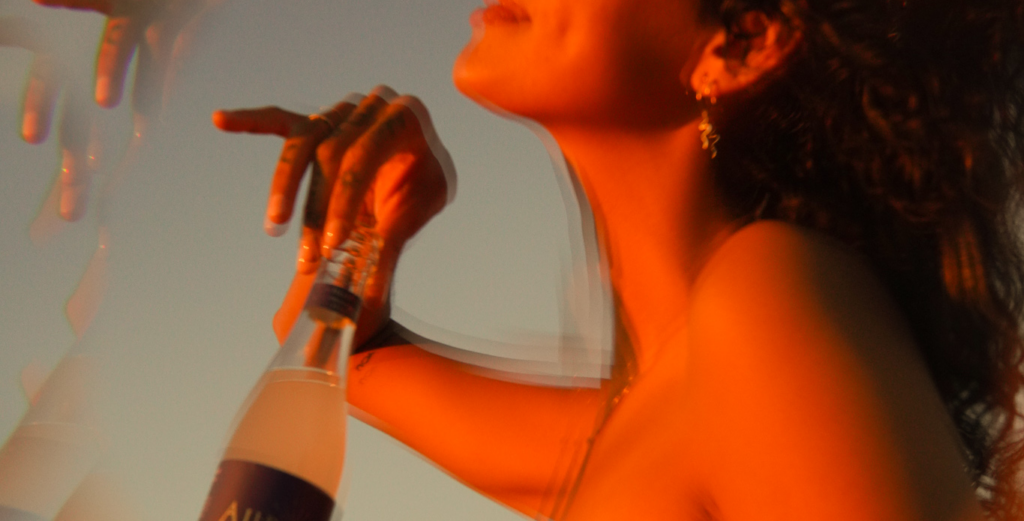 In this coldest month of the year, our theme is red hot. 
Our featured flavor is Cayenne Citron, and our featured feel is spicy.
We've shared our flavor inspiration and some our favorite cocktails and mocktails. Still need more spice in your life? 
Try these delicious products from our favorite local makers. 
New Deal Hot Monkey Peppered-Flavor Vodka 
A perfect addition to a bloody mary or kicked-up mule, this Scovie Award winning spirit is a must-have from one of the original Portland, Oregon craft distillers, New Deal Distillery. Visit their bottle shop in SE PDX or shop online. 
https://newdealdistillery.com/hot-monkey-pepper-flavored-vodka/
SiBeiho AF Chili Chunka Sambal 
A spicy taste of Singapore crafted in Oregon? Yes, please. Family recipe sambals, Singapore-style chili condiments, by SiBeiho are a pantry staple. Female founders Holly Ong and Pat Lau hosted farm to table supper clubs in Portland before bottling their all natural, flavor packed recipes. Their AF Chili Chunka Sambal is a spicy, umami bomb delicious on meat, noodles, and scrambled eggs. 
https://sibeiho.com/products/af-chili-chunka-sambal
Honey Mama's Spicy Dark Cocoa Truffle Bar
Another local female-founded foodie delight, Honey Mama's makes nutrient-rich raw cocoa truffle bars that are packed with flavor and goodness at once indulgent and irresistible! The spicy dark variety combines Saigon Cinnamon with organic cayenne for a "naughty and nice" bar that will invigorate your bliss! 
https://honeymamas.com/products/spicy-dark-bar
Jacobsen Salt HOT HONEY SAUCE with Scorpion Chili
Honey, vinegar, and scorpion chili combine for a hot kick to fried chicken or to fire up a cheese plate. One of our favorite of the PNW salt companies, top shelf elemental pantry staples.