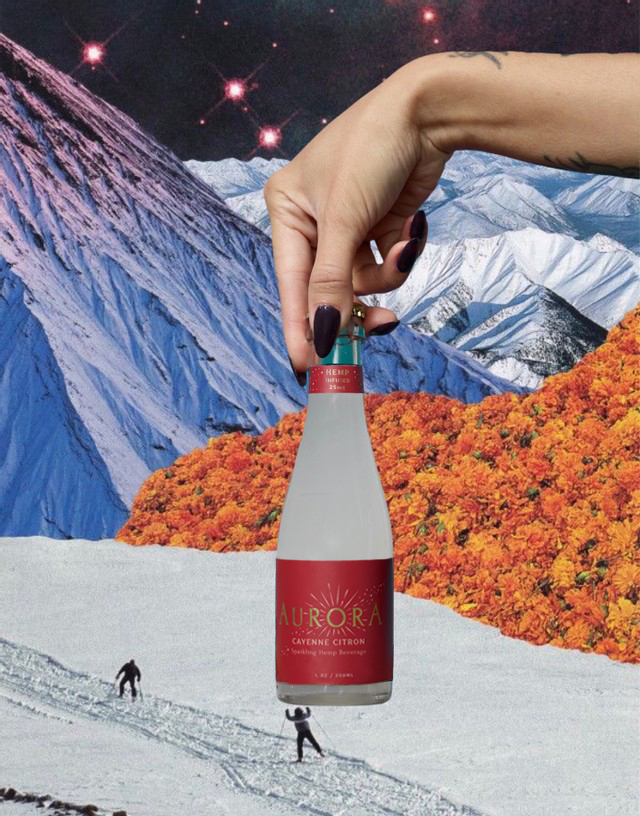 Cocktail curators have endless interpretations of the Après Ski- a warming alcoholic beverage best enjoyed post exerting oneself on the slopes. Some are served hot (like the toddy), but not always. However, the true Après Ski should be intense and invigorating. 
We like the idea of adding delicious, botanical refreshment to any winter routine, whether it is after skiing, snowshoeing, or a stroll in the park. What is more intense and invigorating than a sparkling spicy elixir infused with the natural restorative properties of whole plant hemp CBD? 
Nothing we can think of. 
Enjoy this Aurora interpretation of Après Ski with the added kick of ginger to warm the body and nourish the soul.
Aurora Spiced Apple CBD A/S cocktail
Ingredients
Create
Measure bourbon (if using), ginger liqueur, and apple cider. Add ice and top with Aurora and a few cracks of fresh ground pepper, to taste.