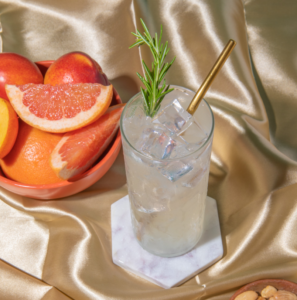 We love shandies! We like beer a lot too, but sometimes "beer +" is the low ABV refreshment we are craving.
Common in Europe and Canada, shandies are typically a blend of beer and lemonade. Radler, a variation on the shandy, is also commonly just beer mixed with lemon-lime soda for extra sweetness and spritziness. The OG shandy (or "shandy gaff") originated in the UK as a mixof beer & ginger ale.
Throughout Europe, bars & bottlers alike often add syrups, citrus, and sodas to their beers for a lower alcohol refreshment, especially in the summer months. Long fans of beer cocktails, and the famous sour-syrupy sweet Berliner Weiss, our team recently began calling our NA Sparkling Hops beverages "shandy inspired." We think this is an apt descriptor for our balanced beauties because we thoughtfully add citrus-forward flavors and a touch of organic cane sugar to bring layer and dimension to the naturally bitter hop water base. Our sparkling hops beverages are easy to drink, thirst quenchers where Pacific Northwest Citra & Mosaic hops provide the backbone for floral, piney, and bright flavor combinations.